India vs England 1st test 4th day had become very curious. But Indian team could not go for the winning shot. Ben Stokes was highest wicket-taker and he took 4 wickets in 14 overs by giving out 40 runs.
Update: India has lost. :( 😦😦
More updates:
www.smartcric.website
Get the full scorecard details from below.
India 2nd Inning vs England 1st Test 1-5 August 2018
Pandaya had stayed till the last wicket and he got caught in slip and India lost the match by 31 runs.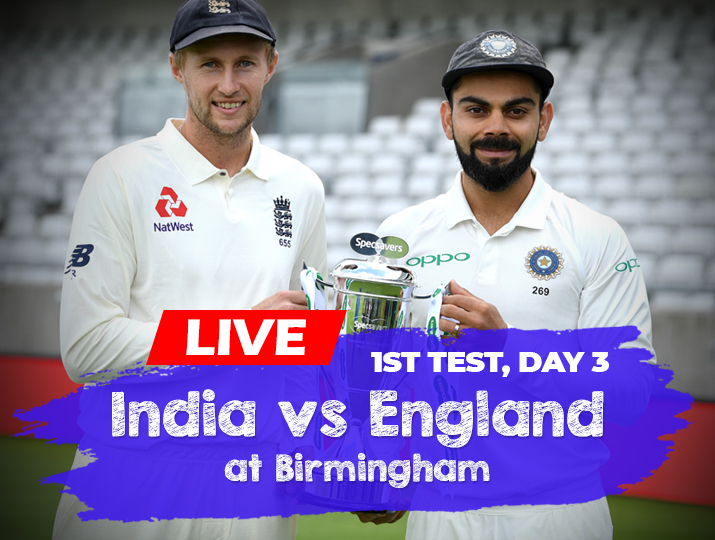 Clicking above image will take you to smartcric.website.
Stay tuned with us for more updates for India vs England 2018;